LectroFan - Fan Sound and White Noise Machine, White

| | |
| --- | --- |
| MSRP: | $ |
| Your Price: | $49.95 |
| SKU: | 18569150 |
Description:
LectroFan - Fan Sound and White Noise Machine, White
Description:
This fan sound system is perfect for home use or travel. You can use the machine for relaxation, study and speech privacy. It also works as a personal white noise machine that ensures a great night's sleep! Choose from 10 different fan sounds or 10 different white noise sounds. all sounds have the ability to be personalized with pin-point volume control so you can select across a wide range of sound levels from whisper to extra loud. There are even two power options, AC and Power USB.
Additional Details:
White noise and fan machine
Perfect for bedside table
AC or USB powered
20 digital sounds with 10 white noise and 10 fan sounds
Built-in timer
Dimensions: 2" H x 4" Diameter; 1 lb.
Features:
Overall dimensions: 2 inch high x 4 inch diameter; weighs 1 lb. 10 non-repeating unique fan sounds & 10 non-repeating unique white noise sounds
Multilevel adjustable volume and 60, 120, and 180 minute sleep timer
Powered using USB. Can be plugged into computer or AC Adapter (included). AC adapter runs on 100 to 240 VAC
Multi-band parametric EQ speaker compensation
Small transportable size and great for travel
Assembly Instruction Links:

---
Neodymium 1-inch x 2mm Spot Magnets (Pack of 6)

| | |
| --- | --- |
| Mfr: | MTSS |
| MSRP: | $ |
| Your Price: | $18.99 |
| SKU: | 16186472 |
Description: Spot magnets are a nice way to use magnetic therapy because you dont have to wear any bulky wrap or support products to hold the magnets where you want them. You can place the magnet directly where there is pain or swelling. This is a great size magnet to use for should, back, thigh, knee and any area that is not cumbersome. This pack of spot magnets come in a pack of six reusable.


Place magnets anywhere below the neck where you are experiencing pain
Simply apply with an adhesive tap or a first aid bandage (band-aid) to hold the spot magnet on the treatment area
Each magnet is 4500 gauss surface strength
Each magnet is gold-plated
Place on skin with an adhesive
4500 gauss surface strength
Gold plated
Brand: MTSS
Size: 1 inch by 2mm (approximately size of a quarter)
Quantity: Six (6) magnets
Materials: Neodymium powder, Boron powder, and Ferrite powder, plated in gold
Dimensions: 1 inch by 2mm
We do not reccomend using above the neck. Do not use if you are pregnant or have a pace maker.

---
Zennery Natural-shaped Himalayan Salt Lamp

| | |
| --- | --- |
| Mfr: | Zennery |
| MSRP: | $ |
| Your Price: | $16.99 |
| SKU: | 19201035 |
Description: Give your room a warm glow when you use this natural-shaped lamp. Mounted on a wooden base, this lamp is crafted from Himalayan salt and releases negative ions into the air to help purify air quality.



---
Magnetic Knee Brace

| | |
| --- | --- |
| Mfr: | MTSS |
| MSRP: | $ |
| Your Price: | $22.79 |
| SKU: | 12651873 |
Description: Keep your knee supported as you utilize the power of magnetic fields close to your body. The non-invasive pain relief offered by this magnetic knee brace allows you to be more comfortable and mobile at home and work.

Magnetic fields are thought to increase blood circulation and help you feel relaxed. As an added bonus, this knee brace offers support compression for knee injuries, which also aids in the healing process. Wear the brace between treatment sessions to ensure that you don't overstrain the joint. The brace is ideal for use after surgery or an injury, and it can be worn during the day or night.


Eight 3,000-Gauss-strength ceramic magnets on each side of your knee
Brace comes in regular and large sizes
Regular size is 17.5 inches long x 10.5 inches high
Large size is 20.5 inches long x 10.5 inches high
Hook-and-loop fastener above and below the knee
Due to the personal nature of this product we do not accept returns.

---
Himalayan Natural Crystal Salt Lamp

| | |
| --- | --- |
| Mfr: | AB Marketers LLC |
| MSRP: | $67.04 |
| Your Price: | $49.85 |
| SKU: | 17706894 |
Description: This wonderful accent light features a crystal salt block thatcomes from a mine at the foot of the Himalayas. Placed over a lightsource, the stone shines with a warm and inviting glow. It makes aperfect room accent in home theater settings, or adds visualinterest to side tables and display shelves. Stone sits in an onyxmarble base. Shape of stone may vary slightly. Salt Crystal is aNatural Air Purifier. The Himalayan Natural Crystal Salt Lamp alsoworks as an air purifier. When lit, the lamp emits negative ionsthat fight against positively charged particles that cause you tofeel stuffy and sluggish. The lit salt crystal clears the airnaturally of allergens like smoke, pet dander, pollens, and otherair pollutants. It dilutes odors so that you can breathe easier.People with asthma often find it helpful in reducing theirsymptoms. You can keep the lamp lit for as long as you like tomaintain this purifying effect. Heat from the bulb (in our saltlamps) or flame (in our candle holders) causes the salt to emitnegative ion. These negative ions bond with the pollutants in theair (positive ions) and neutralize them. Works as an air purifierby emitting negative ions into the air and light therapy to reducestress and increase energy. Each lamp is individually handcraftedand unique which Sits on a beautiful wooden neem base and comeswith 15-watt bulb, on/off switch and 6-feet electric cord (completelamp). Unique large salt lamp is made from salt crystals gatheredat the foothills of the Himalayas. Heating the salt with theincluded bulb releases negative ions into the air, creating aneffect similar to an ionizer. The outside surface of the lamp stayscool to the touch, as the heat of the light is dissipated withinthe salt. Due to the natural variation in rock salt, weight, size,color and shape may vary.

---
Zadro OXY01 Tranquil Sounds Oxygen Bar

| | |
| --- | --- |
| Mfr: | Zadro |
| MSRP: | $599.99 |
| Your Price: | $392.99 |
| SKU: | 18638595 |
Description: Breathe in oxygen-enriched air with concentrations up to 43 percent for an oxygen bar experience at home. A filter blocks large air particles to create the higher oxygen content, and four nature sounds promote enhanced relaxation.

Zadro brand oxygen bar model number OXY01
Airflow of 5 liters per minute with oxygen concentration up to 43 percent
Timer setting options include 10, 20 and 30 minutes for controlled use
Silent compressor with baffle pulls in ambient air
Filter keeps out larger air molecules to concentrate the amount of oxygen in the air
No replacement filter is needed for easy operation
Vapor discharge keeps filter membranes clean and gets rid of vapor residue for efficient, clean operation
Built-in nature sounds include daytime brook, dripping water, whale calls and nighttime brook for mood enhancement
Measures 11.5 inches x 11 inches x 16 inches
Weighs 12 pounds
Compact design makes the oxygen bar portable
We cannot accept returns on this product.

---
LectroFan Micro Wireless Sound Machine & Bluetooth Speaker
| | |
| --- | --- |
| Mfr: | Adaptive Sound Technologies |
| MSRP: | $599.99 |
| Your Price: | $34.95 |
| SKU: | 21831762 |
Description:
LectroFan Micro Wireless Sound Machine & Bluetooth Speaker
Description:
LectroFan Micro is a compact fan, white noise and sound machine that can also stream music via your smart phone through Bluetooth technology. The machine offers 10 digital sounds. There are 5 different fan sounds, 4 variations of pure white noise, and an ocean sound story, so you can choose the sound that works best for your focus or sleep. Each LectroFan Micro comes with an internal rechargeable battery and a USB cord, so you can choose which power option to use based on your needs. The battery can last up to 16 hours on sleep-sound mode, and up to 6 hours in Bluetooth mode on a full charge. In addition, the swivel design allows you to move the speaker into an upward position or front-facing so you can enjoy multi-directional audio. The compact, lightweight design is styled so you can easily take it on the go by simply placing it in your pocket or hand bag. It works great for travel to family, camping or hotels and lodges so you can get the sleep you need.
Video:
Features:
10 UNIQUE SLEEP SOUNDS: Reach your optimal sleep potential by choosing from any of our 5 fan sounds, 4 white noises, and one ocean.
COMPACT SWIVEL DESIGN: enables you to adjust the speaker so that the sound projects in various directions for full room sound.
WIRELESS BLUETOOTH SPEAKER SYSTEM: allows you to listen to your music through your LectroFan Micro by connecting to your smartphone for audio playback.
GREAT FOR TRAVEL: the small, ultra-portable size allows you to easily pack and take your LectroFan Micro with you during travel so that you can enjoy the benefits of LectroFan on the go.
RECHARGEABLE BATTERY: lasts up to 16 hours for sleep sounds and 6 hours for streaming audio sounds. A USB cable is included with each LectroFan Micro for when it's time to recharge.

---
Neodymium Magnetic Therapy Spot Magnet (Pack of 8)

| | |
| --- | --- |
| Mfr: | MTSS |
| MSRP: | $599.99 |
| Your Price: | $16.89 |
| SKU: | 16186464 |
Description: This magnetic spot magnet can be used on all body parts. These magnets may be used for plantar fasciitis, bone spurs, migraines, tinnitus, broken bones, strained muscles, headaches, neck aches, knee, elbow, and ankle swelling, all joint discomfort, sore throats, sprains, inflammation, tennis elbow, golf elbow, tendonitis, herniated disc's and so much more.


Intended use: Magnetic therapy
Brand: MTSS
Size: 0.75 inch x 2 mm
Materials: Neodymium powder, boron powder, and ferrite powder
Dimensions: 0.75 inch x 2 mm
We cannot accept returns on this product.
The content on this site is not intended to substitute for the advice of a qualified physician, pharmacist, or other licensed health-care professional. The products may have additional information and instructions on or inside the packaging that you should carefully read and follow. Contact your health-care provider immediately if you suspect that you have a medical problem. This product may not have been evaluated by the Food and Drug Administration and is not intended to diagnose, treat, cure, or prevent any disease or health condition.

---
HoMedics SS-2000 Sound Spa Relaxation Sound Machine with 6 Nature Sounds, Silver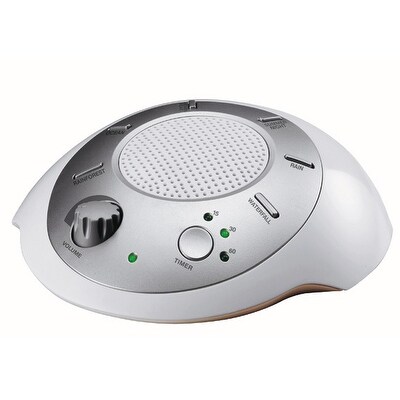 | | |
| --- | --- |
| Mfr: | MTSS |
| MSRP: | $599.99 |
| Your Price: | $29.99 |
| SKU: | 18533138 |
Description:
HoMedics SS-2000 Sound Spa Relaxation Sound Machine with 6 Nature Sounds, Silver
Description:
Transform any room in your house into a relaxing spa with the HoMedics sound spa relaxation sound machine. Bring clarity of mind through the six nature sounds ocean, summer night, rain, thunder, white noise and brook. An auto off timer lets you run the sound spa relaxation sound machine for 15, 30 or 60 minutes at a time. It's also great for travel using batteries or the take along the power adaptor.
Features:
Sound machine features 6 nature sounds: ocean, summer night, rain, thunder, white noise and brook
15, 30 and 60 minute auto off timer
Sleep machine is portable so it's perfect for new mother or traveler
Battery or adaptor operated adaptor included uses 4 inch AA batteries not included
Natural sleep aid

---
Sound Oasis S-550-05 Sound Therapy System

| | |
| --- | --- |
| Mfr: | Headwaters, Inc. |
| MSRP: | $599.99 |
| Your Price: | $32.99 |
| SKU: | 13837507 |
Description:
Included items: Sound machine, AC adapter, manual
6 authentic built-in nature sounds: Ocean surf, stream, rain, white noise, summer night and wind
World's only sound card technology for adding more sounds
Digital playback technology and extra-long sound tracks for the most realistic sound reproduction
Timer with 4 positions: Continuous, 30 minute, 60 minute and 90 minute
Rotary volume control with gentle off
Memory button replays last sound
Headphone jack
Powered by four (4) AA batteries (not included) for portability or AC adapter (included)
Compatibility: For use only with Sound Oasis Sound Card Series SC-250's
Model: S-550-05

---
Black Tai Mini Himalayan Salt Lamp

| | |
| --- | --- |
| Mfr: | None |
| MSRP: | $599.99 |
| Your Price: | $28.99 |
| SKU: | 11485203 |
Description: Add a touch of the exotic to your home office or living room withthe mythical ancient healing power of this Black Tai mini Himalayansalt lamp. Handcrafted with fair trade salt, this lamp releasesair-purifying negative ions into the air each time you light it.The lamp's convenient small size ensures it fits on even the mostcrowded desk or end table. Since it only requires a smallcandelabra light bulb to operate, the lamp doesn't take much energyto activate its suggested healing powers.


Light up your life with a natural salt lamp
Holistic supply creates a soothing, relaxing atmosphere in any room
Salt crystal lamps generate healthy negative ions that cleanse the air
Lamp's healing and purifying properties make it ideal around televisions, computers and cigarette smoke
Black Tai salt lamps are handcrafted to retain their unique natural shape
Lit bulb warms the salt and sends light that flows through the crystal, releasing large quantities of healthy negative ions
Salt crystals were formed hundreds of years ago at the foothills of the Himalayas
Crystal salt lamp weighs 4 to 5 pounds
Lamp requires a small candelabra light bulb (not included)
Actual product may vary from the image
100-percent natural, fair trade
This item comes in two pieces. The power cord is notattached.

---
Zennery Himalayan Salt Rose Shaped Lamp

| | |
| --- | --- |
| Mfr: | Zennery |
| MSRP: | $599.99 |
| Your Price: | $28.49 |
| SKU: | 19175951 |
Description: Harness the healing powers of natural Himalayan salt by using this Zennery Himalayan salt lamp. The beautiful rose-shaped lamp is designed to improve your home's air quality and promote physical and emotional well-being.




Features:
Rose shape
Improves air quality
Binds negative ions
Promotes physical and mental well-being
Great for nightlight
Wooden base
Includes cord and switch
No dimmer feature
15-size light bulb included
Warm soft glow
Measures 7 inches x 7 inches x 7 inches high

---
HoMedics SS-5075 Projection Clock Radio + SoundSpa

| | |
| --- | --- |
| Mfr: | HoMedics |
| MSRP: | $57.00 |
| Your Price: | $40.49 |
| SKU: | 19644280 |
Description: Sleep soundly and wake up rested with this sound therapy/dual alarm system. This machine features 8 nature sounds so you can choose the one that is most soothing. Choose from: Ocean, Rainforest, Rain, Thunder, White Noise, Fan, campfire and Brook. The clock features an LCD display as well as an LED projection in a soothing blue hue.


This soothing Projection FM Clock Radio from HoMedics is perfect for serenely presenting the time and lulling you to sleep with the included relaxation sounds
Features (8) different sounds including White Noise, Rainforest, Brook, Thunder, Ocean, Fan, and Campfire
Automatically adjusts for daylight savings time
LED display that also projects the time
Wake up to FM radio or beep tone
USB port to charge devices
Color: Black
Materials: Plastic, Electronics
Model: SS-5075
Dimensions: 6.7-inches long x 4.6-inches wide x 3-inches high
Weight: 0.9-ounces

---
Zennery Himalayan Salt Wrought Iron Salt Basket Upright Lamp

| | |
| --- | --- |
| Mfr: | Zennery |
| MSRP: | $57.00 |
| Your Price: | $25.99 |
| SKU: | 19175968 |
Description: Bring a unique look to your home's decor with the soft lighting of this Himalayan salt lamp. This elegant piece features a durable wrought-iron basket enclosure for added stability.





---
Zennery Himalayan Salt Fire Bowl Lamp

| | |
| --- | --- |
| Mfr: | Zennery |
| MSRP: | $57.00 |
| Your Price: | $28.99 |
| SKU: | 19137108 |
Description: Create a relaxing atmosphere with the glow of this Zennery Himalayan salt fire bowl lamp. Natural and pure, the salt rock base acts as a dehumidifier by attracting moisture. A finished wooden base lends beauty to the lamp's design.



---