The church in the wildwood (.mp3 Format)

Collection: Early Motion Pictures, 1897-1920
Created/Published: Orange, N.J. : Edison, 1919.
Author: Dr. Wm. S. Pitts
Performer: Apollo Quartet of Boston
Coupling date: 7/23/1918
Repository: Library of Congress Motion Picture, Broadcasting and Recorded Sound Division Washington, D.C. 20540 USA

The church in the wildwood

Listen -- MP3
CREATED/PUBLISHED:
Orange, N.J. : Edison, 1919.
NOTES:
Coupling date: 7/23/1918. Cutout date: 10/31/1929.
On label: male voices with organ.
With (reverse side): Ninety and nine / Christine Miller.
SUBJECTS:
Church music. Sacred quartets with organ. Sacred vocal music. Hymns.
RELATED NAMES:
Performer: Apollo Quartet of Boston.
MEDIUM:
1 sound disc : analog, 80 rpm ; 10 in.
CALL NUMBER:
Edison Diamond Disc 80416-L
REPOSITORY:
Library of Congress Motion Picture, Broadcasting and Recorded Sound Division Washington, D.C. 20540 USA
DIGITAL ID:
edrs 80416l
"The Church in the Wildwood" is a song that was written by Dr. William S. Pitts in 1857 following a coach ride that stopped in Bradford, Iowa. It is a song about a church in a valley near the town, though the church was not actually built until several years later. In the years since, the church has become known simply as "The Little Brown Church".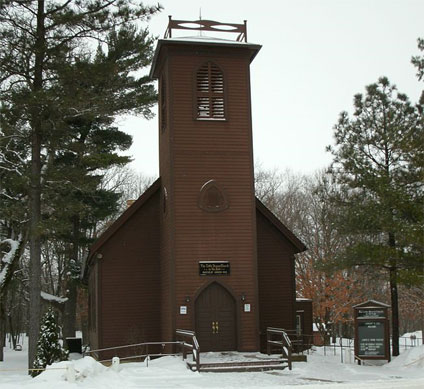 The Little Brown Church in Nashua, Iowa. (This file is licensed under the Creative Commons Attribution-Share Alike 3.0 Unported license.)
Credit for some: Library of Congress, Music Division.
Research performed by the staff of the American Folklife Center in anticipation of the release of this Collection in American Memory indicates that the underlying musical works appear to be in the public domain. Please notify us if any material presented here is copyrighted and we will remove it.