Six Room Dollhouse Kit

| | |
| --- | --- |
| Mfr: | Greenleaf |
| MSRP: | $ |
| Your Price: | $46.99 |
| SKU: | 938075 |
Description:
Custom furniture for your child's custom home!

These furniture kits are just waiting for that special finishyou have in mind. Use your imagination to complete your dream home.Our practical and unique furniture will accent every room in yourdollhouse. It is the authentic design, including real mirrors, thatsets these furniture kits apart from all others.

Assembly Required

Be sure to check out our fantastic selection of dollhousekits--a treasure in any home.

1 Inch Scale Set Includes

Bedroom:Dress up your dollhouse with this six room furniturekit. Complete with multiple pieces designed for a bedroom, diningroom, living room, bathroom, kitchen, or library, you'll be able todecorate every room in your dollhouse just the way you like it. The1 inch scale furniture is designed to compliment any dollhouse.


Bed with chest
Two bedside tables
Dresser with mirror
Vanity with mirror
Vanity stool
Picture frame
Shelf
Dining room :
Table
Four chairs
Hutch
Grandfather clock
Living room:
Couch
Chair
Coffee table
End table
Hutch (w/window)
Picture frame
Bathroom :
Sink
Bathtub
Toilet
Hamper
Medicine cabinet
Mirror
Towel shelf
Corner shelf
Wall shelf
Toilet paper holder
Scale
Kitchen:
Sink
Stove
Refrigerator
Counter with cabinet
Wall cabinet
Clock
Library:
Piano with bench
Desk with chair
Book shelf
Round table
Assembly required
The kit does not come with shingles, paint, furnishings, orother decorations.

Recommended for children ages 12 and up; assembly withparent--7 and up.

Finished houses are not recommended for children under3.

---
Super Jumper 16-foot Trampoline Combo With Safety Net

| | |
| --- | --- |
| Mfr: | Super Jumper |
| MSRP: | $ |
| Your Price: | $319.99 |
| SKU: | 18775799 |
Description: Encourage older children to jump, leap, and tumble to their heart's content with the Super Jumper 16-foot trampoline. This trampoline includes a net to ensure that children's acrobatic maneuvers are safely contained.

For ages 10 and up
Assembly required
Designed for jumping and tumbling
Large size increases safety
Assembly Required

---
White Barrel Top Toy Chest

| | |
| --- | --- |
| Mfr: | Badger Basket Co |
| MSRP: | $135.00 |
| Your Price: | $93.49 |
| SKU: | 15628092 |
Description:
Store toys, bedding, and other kid's essentials with this traditional-style wooden toy box. Safety hinges secure the lid in open or closed positions to keep your child safe, and complies with all current and applicable ASTM safety standards for added peace of mind. Teach you child how to clean up and store their belongings with this toy chest.
Details
Easy to assemble with a screwdriver
Illustrated instructions included
Complies with all current, applicable ASTM safety standards
Quality hardware with safety support hinge
Lid opens fully and will also stay open in any partially open position
Materials: Solid hardwood, engineered wood, veneers
White finish blends with any decor and is non-toxic
Exterior dimensions: 19 inches high x 31 inches wide x 17 inches deep
Interior dimensions: 13.75 inches high x 29.25 inches wide x 15.5 inches deep
Inside of lid adds another 1.5 inches to storage capacity
Product may vary slightly from shown and described
Toys and accessories shown with the toy box are not included
All measurements approximate
Assembly required

---
American Plastic Toys My Very Own Nursery

| | |
| --- | --- |
| Mfr: | AMERICAN PLASTIC TOYS |
| MSRP: | $135.00 |
| Your Price: | $31.49 |
| SKU: | 13088171 |
Description: Let your little one enjoy hours of imaginative play with this American Plastic Toys nursery play center. Featuring a feeding station and crib, this set offers everything you need to treat a doll to a meal and a nap. The sink lets your child pretend to wash the included plate, cup, spoon and fork.

Crafted from durable plastic, this brightly colored nursery play set stands up to the rigors of playtime A built-in cabinet and storage shelf provide storage space for all the accessories that come with the set, which encourages your child to put toys away after each use.


My Very Own Nursery includes a crib, feeding chair and mobile with colorful decals, perfect for housing your child's favorite doll
Plate, cup, utensils and baby formula dispenser allow your children to feed their dolls imaginary meals, and a sink, cabinet and shelf facilitate playing clean-up
Crafted from durable plastic for years of use
A doll is not included in the set
Dimensions measure 26.125 inches high x 36.375 inches wide x 10.625 inches deep
Model number is 11450
Assembly Required

---
Butterflies: A Gorgeous Coloring Book With More Than 120 Pull-out Illustrations to Complete (Paperback)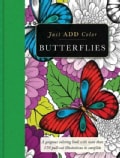 | | |
| --- | --- |
| Mfr: | AMERICAN PLASTIC TOYS |
| MSRP: | $135.00 |
| Your Price: | $7.89 |
| SKU: | 17586412 |
Description: Coloring is not just for kids anymore! Better health, greater mindfulness, enhanced creativity, and stress-relief are just some of the benefits attributed to adult coloring books. Plus, let's be honest--it's just so much fun! This book offers more than 120 gorgeous, pull-out images of stunning butterflies and enchanting scenes ready to be colored in, brought to life, and framed for all to see.

---
Discovery Kids Turquoise Adventure Teepee Tent

| | |
| --- | --- |
| Mfr: | MerchSource |
| MSRP: | $135.00 |
| Your Price: | $32.49 |
| SKU: | 17653840 |
Description: Have indoor or outdoor fun with the Discovery Kids Adventure PlayTeePee Tent that easily sets up in minutes!


Tent stands over 4.5 feet tall!
Comes with vented mesh window. Keep flapped doors open with the twin tie-offs.
Quick easy setup with the unified frame and no lost fittings.
Safe zipper-free door for kids. 40" x 40" x 54" interior.
Durable light-weight nylon construction.




Age: 4 & Up
Gender: Boys, Girls
Material: Nylon
Assembly: Assembly Required
Color: Multi





---
KidKraft Farmhouse 5-piece Table and Chairs Set

| | |
| --- | --- |
| Mfr: | KidKraft |
| MSRP: | $135.00 |
| Your Price: | $112.99 |
| SKU: | 16375606 |
Description: Give your toddler a special place to call their own with this 5-piece farmhouse table and chair set from KidKraft. Constructedof solid wood with a weight capacity of 80 pounds for each chair, this durable set is made to confidently ensure you thatevery child who gathers around the farmhouse table is safe and secure for their playtime and activities.


Details:

Set includes 1 table and 4 chairs
Appropriate for children of ages 3-6 years
Chair weight capacity is approximately 80 pounds
Made of sturdy solid wood for durability and safety
Available in espresso or natural wood finishes
Contemporary design
Set weighs 30 pounds
Chair dimensions measure 21.75 inches high x 11.75 inches wide x 12.62 inches deep
Table dimensions measure 19 inches high x 23.62 inches wide x 23.62 inches deep
KidKraft model numbers 21421, 21453
Assembly Required

---
Best Ride On Cars BMW Ride On Motorcycle White

| | |
| --- | --- |
| Mfr: | Best Ride On Cars |
| MSRP: | $135.00 |
| Your Price: | $178.49 |
| SKU: | 18662802 |
Description: Ensure your little rebel has the best ride in the neighborhood with this BMW ride-on motorcycle. A working headlight, horn and music gives the motorcycle a realistic feel, while training wheels keep the littlest riders upright and safely moving on down the sidewalk.

Features:

BMW ride-on motorcycle operates on a 12-volt battery
Three adjustable speeds and forward and reverse action
Accelerator pedal makes the ride-on go
Working headlight, horn and music
Training wheels ensure safety on the sidewalk
Two-hour battery life for extended trips to the corner
Assembly Required

---
Painted Cat 1000-piece Jigsaw Puzzle

| | |
| --- | --- |
| Mfr: | White Mountain Puzzles |
| MSRP: | $135.00 |
| Your Price: | $17.99 |
| SKU: | 14319793 |
Description: In this puzzle artist Lewis T. Johnson gives a cat fantastically unique set of markings. The puzzle itself has 1000 total pieces and a finished dimensions of 24x30 inches.


Painted Cat Jigsaw Puzzle
Model: WM829
Artist: Lewis T. Johnson
Number of pieces: 1000
Recommended for ages 12 years and older
Materials: Cardboard
Dimensions: 24 inches high x 30 inches wide
WARNING: Choking Hazard. Not recommended for children under 3 years.

---
Rolling Coaster Children's Ride-on Car

| | |
| --- | --- |
| Mfr: | None |
| MSRP: | $135.00 |
| Your Price: | $49.99 |
| SKU: | 10355113 |
Description: The Rolling Coaster ride-on features a durable construction and provides hours of fun for children. No pedals, gears, or batteries required, this ride-on is propelled by turning the steering wheel, providing a great combination of exercise and fun. With a maximum speed of five miles per hour, this ride-on provides plenty of enjoyment without putting young riders in danger, and it is quiet enough that it doesn't disturb Mom or Dad. The aerodynamic design generates excitement and helps kids build up speed without having to work too hard.

Features:

Racecar red, bullet blue, poppin pink, or groovy green
No pedals, gears, or batteries required
Propelled simply by turning steering wheel
Maximum speed of 5 mph
Aerodynamic racecar design
ABS plastic construction
CE certification
Weight capacity 200 pounds on smooth surfaces
Weight capacity 130 pounds on rough, flat surfaces
Recommended for children ages two years and older

---
Trademark Innovations Giant Canvas Teepee Customizable Canvas Fabric in White Color With Carry Case

| | |
| --- | --- |
| Mfr: | Trademark Innovations |
| MSRP: | $116.99 |
| Your Price: | $94.98 |
| SKU: | 17355144 |
Description:
Give your kid's a playful place to call their own with this charming teepee. Made of sturdy white canvas around solid wood support poles, this fun fort is adjustable and customizable for a versatile imaginative environment that any child can feel at home in. Recommended for ages three and up, this tent feature a single slit door and sewn-in four pane window that can be closed to help give kids a sense of independence and privacy.
Details:
Teepee kid's fort
Made of canvas fabric and wood
Customizable and adjustable
White color
Single-slit door
Pull-back door ties
Sewn-in window with rolling flap
Canvas floor
Collapsible
Includes carry case
Measures 4 feet in diameter x 6 feet tall

---
The Laurel Dollhouse Kit

| | |
| --- | --- |
| Mfr: | Corona Concepts |
| MSRP: | $116.99 |
| Your Price: | $47.49 |
| SKU: | 912706 |
Description:
This charming Victorian 1-inch scale cottage kit featurestwo floors with two spacious rooms on each.

It has an open back and convenient moveable partitions thatlet you determine the size of each room, or leave them out tocreate one large space. Elegant, traditional details look just likethe authentic period homes.

The Orchid model is made from quality, unfinished wood andfeatures simple assembly that requires nothing but glue--no nailsor screws are needed. Feel free to paint, wallpaper, and finish theproject using your own colors and supplies to suit your ownpersonal tastes.

Create this lovely family heirloom for a special way tospend quality time with the little ones. Order your kit at our lowO.co price.

Features include:
1-inch scale
Gingerbread trim
Front porch
Open-back design
Shingles
Tab/slot assembly
Unfinished wood
The kit does not come with paint, furnishings, or otherdecorations. Age recommendations: Assembly - 12 and up. Assemblywith parent - 7 and up. Finished houses are not recommended forchildren under 3.

---
Star Wars Panoramic Photomosaics - Rebel Assault: 750 Pcs

| | |
| --- | --- |
| Mfr: | Buffalo Games |
| MSRP: | $116.99 |
| Your Price: | $10.99 |
| SKU: | 16837331 |
Description: This 750-piece Photomosaic Star Wars jigsaw puzzle by Buffalo Games features the Photomosaic technology of Robert Silvers, combined with iconic images from the Star Wars movies. Thousands of tiny images from a galaxy far, far away combine to create one larger, awesome portrait of your favorite Star Wars heroes and villains! Completed puzzle measures 38.25" x 11.25".


Brand: Buffalo Games
Game: Star Wars Panoramic Photomosaics - Rebel Assault: 750 Pcs
Age recommendation: 14 and up
Number of players: 1 player

---
Melissa & Doug Multi-activity Table

| | |
| --- | --- |
| Mfr: | Melissa & Doug, LLC |
| MSRP: | $116.99 |
| Your Price: | $111.49 |
| SKU: | 13838681 |
Description:
The Melissa & Doug Multi-Activity Play Table helpsnurture creativity and imagination, and inspires hands-on independent play. Theplay possibilities are endless. Set up and play with train sets, blocks, racecars, puzzles, games, dollhouses, and more. Its the perfect spot for drawing,painting, or other arts and crafts projects. Spread out picture books, arrangedolls or stuffed animals, or clear a spot for a tea party.
The easy to assemble table has approximately 11square feet (3.35 square meters) of play space. It features a jumbo-sizeddrawer for convenient storage and two lift-out play boards for easy cleanup. At 17.5 inches tall, the activity tableworks for small and tall aliketoddlers will use it as they learn to stand andwalk, and older kids will gather around it on knees, pillows, or kid-sizedchairs.
Brand: Melissa & Doug
Multi-activity Table
Model: 2371
Space-defining play area
Sturdy wooden play table is ideal for trains, dollhouses, arts and crafts projects, blocks, puzzles and more
Double-sided play board and jumbo-sized drawer
Materials: MDF, solid wood, metal, paint
Dimensions: 55.5 inches high x 24 inches wide x 5.7 inches deep
Weight: 59.8 pounds
Recommended for ages 3 years and older
Assembly Required
WARNING: Choking Hazard. Not recommended for children under 3years.

---
Backyard Discovery Skyfort II All Cedar Swingset

| | |
| --- | --- |
| Mfr: | Leisure Time Products |
| MSRP: | $116.99 |
| Your Price: | $1,514.49 |
| SKU: | 17808758 |
Description:
This outdoor playset will be the kids' favorite, with its raised clubhouse play fort, wooden roof, gabled entry way, and balcony. From the crow's nest, your kids can look out onto the horizon, then they can race to the monkey bars and swing set on its three-position swing beam. A solid rock wall and standard ladder will give them healthy climbing fun while a wave slide will zoom them down to start all over again.
Roomy front porch with sun balcony
Lower deck with full picnic table
Monkey bars, three-position swing beam with two belt swings and a two-person glider
Upper deck dimensions: 60'' x 80''
Designed for kids ages 3-10
Instruction manual included
Easy to assemble and contains our unique Safe-T-Lock hardware, powder-coated metal brackets for extra strength, and the wood is pre-cut, pre-drilled, and pre-stained
Designed and engineered for children only and for residential use only
Constructed of all cedar wood which is naturally decay, rot and insect resistant
Curb side delivery to your home
Model: 6113com
Colors: Cedar
Weight capacity: 1080
Age recommendation: 3 - 10 years
Accessories: Telescope
Weight: 720
Materials: Wood, Plastic, Metal
Dimensions: 272'' W x 200'' D x 149'' H
Assembly required.Please note: Orders of 151 pounds or more will be shipped via Freight carrier and our Oversized Item Delivery/Return policy will apply. Please click here for more information.This product will ship to you in multiple boxes.

---
Fanciful Folk Art (Paperback)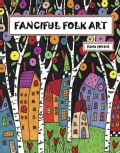 | | |
| --- | --- |
| Mfr: | Leisure Time Products |
| MSRP: | $116.99 |
| Your Price: | $6.79 |
| SKU: | 17967391 |
Description:
This collection of over 45 whimsical patterned illustrations provides an opportunity to ignite your creativity and unleash your inner artist while you relax and personalize your own beautiful artwork. Whether you choose bold, bright colors or a subdued palette, you will be transported to an imaginary world. All pages are perforated for easy removal and display.

---
Sportspower Rosemead Metal Swing Set

| | |
| --- | --- |
| Mfr: | Sportspower LTD |
| MSRP: | $116.99 |
| Your Price: | $323.99 |
| SKU: | 17633948 |
Description: The Sportspower Rosemead metal swing set provides hours of active fun for kids. With two swing seats, a slide, a flying saucer and a Roman glider, this action-packed outdoor swing set for kids will undoubtedly become an outdoor favorite. Kids will get exercise and have fun with the Sportspower Rosemead metal swing set.

Features:




2 blow molded swing seat
Trapeze with handle
6 foot two-tone wavy slide
4 station swing set
Specs:


Set includes: One (1) swing set
Materials: Metal
Dimensions:


Overall: 124 inches long x 102 inches wide x 72 inches high
Main frame: 50-inch diameter x 1.2mm thick
Leg frame: 50-inch diameter x 1 mm thick
Age: 3 & Up
Material: Metal
Assembly: Assembly Required

---
The Beacon Hill Dollhouse Kit

| | |
| --- | --- |
| Mfr: | Greenleaf |
| MSRP: | $259.99 |
| Your Price: | $153.99 |
| SKU: | 938069 |
Description: Imagine and play for hours on end with this elegant dollhouse kit.The Beacon's charming dollhouse kit offers both a fun craft and abeautiful keepsake as it comes ready to assemble with easytab-and-slot construction. All-wood construction means it'sdurable, and this ready-to-paint, dollhouse allows creativeexpression in both its construction and use.

Once put together, this dollhouse boasts unique detailing andintricate finishes that please kids and parents alike. Depicting atraditional Victorian mansion, this dollhouse has a Mansard roof, awine cellar, bay windows, a fireplace and a winding staircase.Equipped with a total of seven rooms and two hallways, thisdollhouse is just the place for your finest doll furniture.


Easy tab-and-slot assembly only requires glue
Does not include paint, decorations or furnishings
All-wood construction for a vintage look
Measures 32 inches wide x 17 inches deep x 40 inches high
The kit does not come with paint, furnishings, or otherdecorations.

Recommended for children ages 12 and up; assembly withparent--7 and up.

Finished houses are not recommended for children under 3.

---
DHP Curtain Set for Loft Bed

| | |
| --- | --- |
| Mfr: | Ameriwood |
| MSRP: | $259.99 |
| Your Price: | $45.57 |
| SKU: | 17291981 |
Description: Enhance your child's bedroom with vibrancy and color with this curtain set. Strategically crafted to fit a loft bed, these curtains are designed to fit on a loft bed to create extra storage or playing space for your child. Whether they want to play hide and seek or use it to store toys, these DHP curtains will be perfect for any boy or girl.

Details:
Polyester
Rod pocket
Weighs 2 pounds
Includes 1 curtain set
Available in blue or pink
Measures 30 inches high x 77 inches wide x 40 inches deep




---
Harley-style Battery Powered Motorcycle Ride-on

| | |
| --- | --- |
| Mfr: | None |
| MSRP: | $211.84 |
| Your Price: | $96.99 |
| SKU: | 11201247 |
Description:
Surprise your child with this adorable harley-style ride on motorcycle. The 18-watt motor travels 3 to 4 miles per hour and features a safe three wheel design. Perfect for kids ages two to four, this battery powered bike has light up headlights and makes noise when in motion.
Features:
Harley-style ride on motorcycle
Battery operated
Model: 80-1616
Light up headlights
Noise making
Black
Goes 3-4 mph
18-watt motor
3-wheels
6-volt battery
Recommend for children ages 2 to 4
Plastic/electronic components
30 inches high x 19 inches wide x 38 inches long
Some Assembly Required

---
Children's Table and Chairs Set

| | |
| --- | --- |
| Mfr: | OxGord |
| MSRP: | $44.39 |
| Your Price: | $37.49 |
| SKU: | 18613066 |
Description:
Make every toddler in your life smile with this table and chair set. Coming with 4 chairs and a table in BPA free plastic, these are sure to provide hours of entertainment in the form of books, crafts, food, or even just playing. The 10 inch seat height makes it perfect for children 3 and up, while the 17 inch table height and 20 inch width make it so they can have their own space while sitting comfortably. Let imagination take hold with these table and chairs.
Material: Plastic
Style: Modern, Mid-Century
Assembly: Assembly Required
Set Includes: 4 chairs and 1 table
Weight Capacity: 75 pounds per chair
Table Dimensions: 20 inches wide x 20 inches long x 17 inches tall
Chair Dimensions: 12 inches wide x 11 inches deep x 18 inches high
Seat Height: 10 inches
Assembly Required

---
KidKraft Everyday Heroes Police and Fire Play Set

| | |
| --- | --- |
| Mfr: | KidKraft |
| MSRP: | $164.20 |
| Your Price: | $99.49 |
| SKU: | 14668185 |
Description:
Give kids an exciting glimpse into the important role of everyday heroes in protecting our communities with this fun, interactive play set. Made of wood with plastic action figures, this fun set features a police station and a firehouse with coordinated furnishings and accessories. Rich with detail and designed to give your child plenty of ways to play, this charming set is sure to be a hit in your house for years to come.
Details:
KidKraft Everyday Heroes Police and Fire Set
3 floors and 12 rooms of open space
Firefighter's pole
Wide windows
28 pieces of furniture
2 bendable figures and 2 bendable dogs
3 vehicles including a helicopter, police motorcycle and a fire truck
Large enough for use by multiple children at once
Recommended for children ages 3 years and up
Weighs 27.5 pounds
Made of wood, plastic, fabric, and MDF
Measures 27.95 inches high x 39.19 inches wide x 11.02 inches deep
Assembly Required
WARNING: Choking Hazard. Not recommended for children under 3 years.

---
Lifetime Red and Blue Dome Climber

| | |
| --- | --- |
| Mfr: | Lifetime Products |
| MSRP: | $211.61 |
| Your Price: | $169.98 |
| SKU: | 16194512 |
Description: The Lifetime Dome Climber is an exciting, geometric design withreal rock climbing hand grips. Not only can several kids have funat the same time, it also helps your child develop strong musclesand coordination.


Real rock climbing hand grips
Won't rust, chip or peel
Strong and durable construction
600 pound weight capacity
Set includes: One (1) dome climber
Brand: Lifetime
Model: 101301
Materials: Powder coated steel
Color: Blue, black and red
Dimensions: 5 feet high x 10 foot diameter
Weight: 100 pounds

---
Jumbo Sequence Game

| | |
| --- | --- |
| Mfr: | Jax Ltd. |
| MSRP: | $211.61 |
| Your Price: | $47.49 |
| SKU: | 13298630 |
Description: This exciting game is easy enough for children and challenging enough for adults, making it a family favorite for generations. Now this game is bigger and better and even more fun.


This jumbo-sized version features a whopping game mat (32 inches x 27 inches) for play on the floor or a tabletop
Play a card from your hand and place a chip on a corresponding space on the mat
When you have five chips in a row, it's a Sequence
Block your opponents and remove their chips
With a little luck and strategy, you'll win the game
Includes: Game board, 104 Sequence cards, 50 yellow marker chips, 50 blue marker chips and 50 red marker chips
For 2 to 12 players
Recommended for age 7 years and up

---
Black Series Two-Player Set Electronic Laser Tag

| | |
| --- | --- |
| Mfr: | Merchsource LLC |
| MSRP: | $211.61 |
| Your Price: | $43.99 |
| SKU: | 19549810 |
Description: The Black Series two-player set electronic laser tag with chest plates uses infrared technology, making it competitive and exciting with laser action featuring hit count lights, vibration and built-in sound effects. Chest plate activates when tagged with laser.Fun and competitive 6-strikes-you'reout game format. Twin laser shooters with built in LED and pump action barrel are ideal for crazy laser tag shoot outs!Includes chest plates with blinking bluelights, sound effects and immersive vibration.Genuine infared beams make for exciting long-distance play.Bring them anywhere for competitive play with family and friends. Chest plates feature adjustable straps for a comfortable fit.


Age: 8 - 11 Years
Gender: Boys, Girls

---