Everest 30-inch 600 Denier Polyester Classic Gear Duffel

| | |
| --- | --- |
| Mfr: | Everest Trading |
| MSRP: | $30.03 |
| Your Price: | $26.51 |
| SKU: | 13708245 |
Description: Organize your gear with this practical multifunctional duffel bag.Since it's made of sturdy 600 denier polyester, you can confidentlyload up this bag with tools, book, electronics or clothing for thegym.

This roomy duffel bag comes in your choice of navy or black.You can adjust the padded shoulder strap for easy carrying. Astrong double zipper keeps the main compartment securely closed.Grab handles on the top make it easy to grip and lift the bag intoyour trunk or truck bed. There's a compartment for every item tomake packing and unpacking easy.


Duffel bag with a rugged double zipper closure
Comes in your choice of black or navy
Multiple exterior zipper compartments and interior compartments to organize your belongings
Top grab handles are secured with a hook-and-loop closure
Comfortable padded shoulder strap adjusts to 44 inches long
Made of strong 600 denier polyester
Measures 14 inches high x 30 inches wide x 14 inches deep
Weighs just 2.8lbs

---
Maxi Climber

| | |
| --- | --- |
| Mfr: | Maxi Climber |
| MSRP: | $30.03 |
| Your Price: | $199.99 |
| SKU: | 17680993 |
Description: The MaxiClimber is a vertical climber that imitates the movements of rock climbing to help you burn calories while strengthening and toning muscles. MaxiClimber engages all major muscle groups to burn calories and build muscle. The easy-to-setup vertical climber is a total body workout that can help you sculpt lean, sexy legs, rock-hard abs and toned, and strong triceps and biceps. By using your own body weight as resistance, MaxiClimber gives a great cardio and strength training workout without putting stress on the lower joints of your body. When compared to treadmills and stationary bikes, the MaxiClimber helps you burn more calories. Climbing the MaxiClimber for an hour will burn an average of 500 calories. With MaxiClimber, you get a full body workout that combines weight resistance, muscle toning, and aerobic exercise in one simple step, all in the comfort of your home. MaxiClimber is easy to set up and use as soon as you receive it. It comes 90-percent pre-assembled and requires no additional parts. When you are not using it, MaxiClimber stores in any corner or closet, without taking up space.


Lightweight and durable
MaxiClimber is a vertical climber for integral fitness
Made with the best materials
90-percent pre-assembled on delivery
Requires no additional parts
Super easy storage

---
Sunny Health & Fitness SF-RW5515 Magnetic Rowing Machine

| | |
| --- | --- |
| Mfr: | Sunny Distributor Inc |
| MSRP: | $30.03 |
| Your Price: | $229.49 |
| SKU: | 17923768 |
Description: Row into shape with the top of the line Sunny Health & Fitness SF-RW5515 Magnetic Rowing Machine. This rower offers all of the necessities for an intense, yet enjoyable, rowing workout in the comfort of your own home. With a newly improved smoother and quieter magnetic tension system with eight levels of adjustable tension, a convenient large LCD console, a fully padded seat, larger anti-slip foot pedals and built-on transportation wheels, the Sunny Health & Fitness Magnetic Rowing Machine is designed for convenience while also providing the challenging feel of an outdoor row. The quality of its heavy duty steel mainframe is built to withstand time and go the distance with users of all sizes and levels.


Material: Stainless steel
Color: Silver
Console display type: LCD
Rowers resistance type: Magnetic
Product features: Grip pulse sensor
Portability: Stationary
Stride adjustability: Non-adjustible stride
Tread cushioning: Heavy duty
Weight capacity: Less than 250 pounds
Dimensions: 82 inches long x 19 inches wide x 23 inches high

---
Remedy Calf Sport Compression Running Sleeve Socks Black

| | |
| --- | --- |
| Mfr: | Trademark Global |
| MSRP: | $30.03 |
| Your Price: | $9.39 |
| SKU: | 16982830 |
Description:
The Remedy Calf Compression Sleeves may help increase circulation, reduce swelling, support muscle stability and aid in recovery. Wear while walking, running, working out or doing everyday activities. The support features v-shaped chevron ribbing on the back of the sleeve. Sold as a pair, these calf compression sleeves are moisture wicking, ensuring they stay dry and lightweight. A seamless design means no irritating tags or seams to cause discomfort. The compression in each sleeve provides support for muscles and joints and helps relieve everyday aches and pains. To properly determine the correct size, measure your calf at the widest point.
Made with nylonand Lycra spandex fabric for durability
Choose from large,medium, small and XL sizes
Includes one (1) pair ofsleeve socks
Wear on calf area ofleg
Wicks moisture away from skin forcomfort
Provides 20 ~ 30mmHg of compressionpressure
Wash on cold and tumble dry for easycleaning
Sizes:
Small ankle size measurements 5 inches to 70 inches, calf 7.5 inches to 11 inches
Medium ankle size measurements 7 inches to 8 inches, calf 10 inches to 12 inches
Large ankle size measurements 8 inches to 9 inches, calf 11 inches to 14 inches
XL ankle size measurements 8 inches to 10 inches, calf 13 inches to 15.5 inches
Order one size larger than you normally wear

---
Exerpeutic Activcycle Motorized Pedal Exerciser

| | |
| --- | --- |
| Mfr: | PARADIGM HEALTH AND WELLNESS INC |
| MSRP: | $129.99 |
| Your Price: | $96.49 |
| SKU: | 11446012 |
Description:
Workout anywhere, even at the office, when you set this pedal exerciser under your desk. This portable workout machine features speed settings that range from 15 - 60 rotations per minute and is a great way to sneak in a little sweat anytime of the day.
Features:
Sit in a comfortable chair and enjoy a great workout at the same time
Deluxe, motorized pedal exerciser helps improve muscle strength, flexibility and circulation
Improve your health and range of motion
Speed setting ranges from 15 to 60 rpm
Handheld remote makes for easy control of workout
LCD display shows you speed, distance, time and calories burned

---
Swagman Park 6-bike Storage Stand

| | |
| --- | --- |
| Mfr: | swagman |
| MSRP: | $129.99 |
| Your Price: | $48.99 |
| SKU: | 11091137 |
Description: This tough bike stand is made from steel, and it features a freestanding design, so there's no need to bolt it into place for stability. You can put the stand outside of your home or business to encourage visitors to bike instead of drive in the name of staying fit and spending less on gas.

With space for six bikes, this stand is small enough for at-home use but sizable enough to effectively fit the needs of a small business. You can select from simply using the stand to hold bikes upright or locking bikes to the stand for enhanced security and added peace of mind.


This park bike stand has room for six bikes
This bicycle stand will deter theft when bikes are locked up
This stand is quick and easy to install
34 inches

---
Exerpeutic 1200 Folding Pulse Monitor Magnetic Upright Bike

| | |
| --- | --- |
| Mfr: | Paradigm Health and Wellness Inc. |
| MSRP: | $264.99 |
| Your Price: | $159.99 |
| SKU: | 14058617 |
Description:

Pedal your way to better health with this upright bike from Exerpeutic. An Eight level magnetic tension control system allows for a custom workout with varied tension levels. The easy to read large LCD display indicates distance, calories burned, time, speed and heart rate. With large pedals and safety foot straps you can ride safely for an accident-free workout. After you've pedaled all you can, simply fold up the machine for quick and easy storage.
Features:

Very easy to get on and off, providing a more effective and comfortable workout
Leg stabilizers extended to prevent any movement or tipping
Compact design folds in half for storage and can be moved with included wheels
8-level Magnetic Tension control system allows user to adjust tension level for an easier or more difficult workout
Easy-to-read, large LCD display indicates distance, calories burned, time, speed, scan and heart rate monitor
Hand pulse monitor helps track your heart rate for a more effective workout
3-piece high torque cranking system provides smooth and consistent pedaling motion
Precision balanced flywheel and V-belt drive provide smooth and quiet operation
Larger pedal design with safety strap prevents foot slippage
Large seat cushion for people of any size, easily adjusts to fit 5'3 to 6'1 user heights
Details:
Weight capacity: 300 pounds
Weight: 39 pounds
Set up dimensions: 19 inches wide x 31 inches long x 46 inches high



Assembly required

---
ProForm Smart Strider 735 Elliptical Exercise Machine

| | |
| --- | --- |
| Mfr: | Icon Health&Fitness |
| MSRP: | $264.99 |
| Your Price: | $799.00 |
| SKU: | 17144804 |
Description: A perfect balance between fitness technology and high-quality engineering, the ProForm 735 E Elliptical is ready to get you fit. Turn up the tunes with the iPod compatible audio system and dive into an iFit workout. With hundreds of programs to choose from, automatic stat tracking, and exclusive Google Maps routes, iFit is the best way to train. And


Power adjustable incline, backlit display, CoolAire workout fan, EKG grip pulse, silent magnetic resistance, out-of-box easy assembly
Brand: ProForm
Model: ProForm Smart Strider 735 Elliptical
Recommended use: Aerobic training
Weight capacity: 300 pounds
Adjustable positions: 0-15 degree power adjustable incline
Accessories: Water bottle holder, transport wheels, spacesaver design
Materials: Metal, plastic
Dimensions: 77 inches high x 32 inches wide x 80 inches deep
Assembly required.

---
Marcy Deluxe Club Revolution Cycle

| | |
| --- | --- |
| Mfr: | Impex |
| MSRP: | $264.99 |
| Your Price: | $244.99 |
| SKU: | 16710432 |
Description: This indoor exercise bike allows you to keep in shape in theprivacy of your own home. The mechanical exercise bike features amanual resistance control, giving you the freedom to set your ownpace and adjust the level of difficulty while you ride. A brakingmechanism and basket-cage pedals offer safety and peace of mind,even at high speeds.


Balanced 40 pound flywheel
Adjustable handle bars and basket cage pedals
Brake mechanism to easily stop wheel motion
Brand: Marcy
Model: XJ-3220
Weight capacity: 300 pounds
Adjustable positions: Adjustable seat
Materials: Steel, vinyl, plastic
Dimensions: 41.75 inches high x 9 inches wide x 32 inches deep
Color: Black, grey, green
Assembly required.

---
7 Weeks to 50 Pull-Ups: Strengthen and Sculpt Your Arms, Shoulders, Back, and ABs by Training to Do 50 Consecutiv... (Paperback)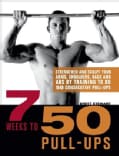 | | |
| --- | --- |
| Mfr: | Impex |
| MSRP: | $264.99 |
| Your Price: | $13.53 |
| SKU: | 13302853 |
Description:
ARE YOU READY FOR THE ULTIMATE STRENGTH CHALLENGE?

Follow the 7-week program in this book and youll massively increase your strength, muscle tone and overall fitness to such an extreme that youll be able to do 10, 20 or even an amazing 50 consecutive pull-ups!
Offering several field-tested, day-by-day plans, this book has something for everyone: from beginners embarking on a new workout regimen to athletes looking to expand their strength-training options.
Packed with clear charts and helpful photos, 7 Weeks to 50 Pull-Ups tells you everything you need to know about the ultimate strength-building exercise and includes:

? Instructions on how to do a perfect pull-up
? Easy-to-follow progressive training programs
? Challenging pull-up variations


---
Exerpeutic Space-Saver Semi-Recumbent Bike with Pulse

| | |
| --- | --- |
| Mfr: | Paradigm Health & Wellness, INC |
| MSRP: | $229.99 |
| Your Price: | $149.99 |
| SKU: | 13440811 |
Description: Use this Exerpeutic bike for a low-impact cardio workout. Easilycontrol the difficulty of your workout by adjusting the eight-levelmagnetic tension control on this bike. It features a three-piececranking system that ensures the pedaling motion is steady andsmooth. This bike has a back rest and a large cushioned seatfor your comfort while exercising. An easy-to-read LCDscreen displays a variety of information including your heart rate,so you can ensure your workout is safe and effective.



Features:
Easy to get on and off the bike
Extended leg stabilizers prevent tipping or movement while working out
Folds for easy storage
Eight-level magnetic tension control
Easy-to-read LCD display indicates distance, calories burned, time, speed, scan and heart rate monitor for tracking
3-piece cranking system
Large pedal design and safety straps
Made with precision-balanced flywheel and V-belt for quiet, fluid operation
Large seat cushion and back rest for your comfort
Adjusts to accommodate users between 5'3 and 6'1
Details:
Assembled: Yes
Weight capacity: 300 pounds
Hand pulse monitor
Materials: Steel, Plastic, Foam
Assembly required

---
EasyGo Floor Bike Rack Stainless Steel Bicycle Parking Stand

| | |
| --- | --- |
| Mfr: | EasyGo Products |
| MSRP: | $229.99 |
| Your Price: | $28.99 |
| SKU: | 18740868 |
Description: Install this rack in your garage or outdoors, where you can mount it to cement to store multiple bikes. This strong bike stand comes in many sizes, fits all types of standard bikes and is easy to assemble.

Bike rack is made of stainless steel so it doesn't rust outdoors
Heavy-duty bike stand fits all standard types of bikes
Available in six different sizes
Easy to assemble

---
Stamina Air Rower

| | |
| --- | --- |
| Mfr: | Stamina Products, Inc. |
| MSRP: | $532.00 |
| Your Price: | $299.00 |
| SKU: | 13127834 |
Description: For a comfortable, adjustable air rower for users of all sizes, choose Stamina's air rower. Its upholstered seat, adjustable straps and large foot plates provide comfort and security that can beconfigured for each user. Foldable construction and wheels makethis air rower easy to move and store, while floor protectors prevent marks on the floor and ensure skid-free operation. air rower has a foldable design for easy storage and built-in casters for mobility.
This Stamina Air Rower is designed with an oversize seat rail anda padded, upholstered seat that's comfortable for all users. When you're not using the Air Rower, simply fold it and wheel it away on its convenient, built-in casters.


Efficient wind resistance for smooth rowing stroke
Multi-function electronic performance monitor displays speed, distance, time, and calories burned
Comfortable padded, upholstered seat slides easily
Large foot plates for any size user
Adjustable nylon foot straps hold feet securely in place
Oversize seat rail for smooth sliding seat
Sturdy steel construction
Wheels for easy portability
Folds for storage
Tough, nylon rowing strap
Floor protectors safe guard your workout area and prevent skidding
Angled seat rail for easy seat return
Dimensions: 22 inches high x 18 inches wide x 77 inches long
Assembly required

---
Sportline Sp3906bl Hydracoach Water Bottle

| | |
| --- | --- |
| Mfr: | Sportline |
| MSRP: | $532.00 |
| Your Price: | $35.99 |
| SKU: | 12124255 |
Description: The HydraCoach is the worlds first Interactive Water Bottle. Itcalculates your personal hydration needs, tracks your real-timefluid consumption, paces you throughout the day and motivates youto achieve and maintain optimal hydration.


Brand: Sportline
Model: WV3906BL
Recommended use: Calculate hydration needs
Battery type: Lithium
Materials: plastic
Dimensions: 2.8 inches long x 2.9 inches wide x 10.3 inches high
Battery: CR2032 3v Lithium

---
Royal Guard II Black Aluminum Freestyle Stunt Scooter

| | |
| --- | --- |
| Mfr: | Royal Scooters |
| MSRP: | $532.00 |
| Your Price: | $99.95 |
| SKU: | 18781091 |
Description: Perfect your stunts with a scooter designed for strength, thanks to TIG welding and heat-treatment processes. Reinforcements in the six-sided neck profile and added strength in the bars increases the durability through all your sick tricks.

Box section deck profile designed for stunts
Reinforced neck profile and strong bars hold up during tricks
Flex brake eliminates rattle
TIG welding and heat-treatment processes used during manufacturing increase strength
Aluminum kick scooter is designed for both boys and girls
Assembly required
Colors include black, blue, red and grey
Scooter measures 25 inches x 21 inches x 33 inches
Assembly Required

---
Ab Coaster PS500 Exercise Machine

| | |
| --- | --- |
| Mfr: | Ab Coaster |
| MSRP: | $532.00 |
| Your Price: | $269.99 |
| SKU: | 13314562 |
Description: Create captivating abdominal muscles with the Ab Coaster PS500 exercise machine. The Ab Coaster machine offers a safe way to sculpt abs at home, and the sturdy handlebars with nylon grips make it easy to stay on task without losing your balance. Easily relocate your Ab Coaster machine with the easy-move casters.

Get a gym-quality workout in the comfort of your home with the Ab Coaster PS500, which measures just 50 inches long for convenient placement in any room. Use the machine to fit in quick workouts while the kids nap, or catch up on your favorite shows while you exercise. A digital workout counter tracks your progress, and the molded foam arm pads keep you comfortable.


Powder-coated finish
All-steel construction
Steel rails
Nylon rollers
Steel bearings
Vinyl covered molded foam arm pads
Digital workout counter
Free-style motion seat
User weight capacity: 300 pounds
Weight plate capacity: 20 pounds
Easy-move casters
Materials: Stainless steel, urethane
Dimensions: 51 inches high x 25 inches wide x 50 inches deep
Model: PS500

---
Marcy Foldable Bike

| | |
| --- | --- |
| Mfr: | Marcy |
| MSRP: | $532.00 |
| Your Price: | $167.99 |
| SKU: | 18773281 |
Description: Enjoy your workout, and easily store this Marcy foldable bike when you're done. The electronic control panel shows your distance, speed, time and calories burned so you can keep track of your progress.

Manually adjustable incline and stride adjustments let you choose your difficulty level
Electronic control panel and LCD console display
Maximum stride length is over 21 inches
Features a cycle book rack
Counterweight pedals feature adjustable straps
Adjustable seat and ergonomic cycle handle bar for comfort
Weight capacity of 250 to 300 pounds
Assembly required
Foldable for easy storage and portability
Assembly Required

---
Bodyblade CxT Kit

| | |
| --- | --- |
| Mfr: | Mad Dogg Athletics, Inc. |
| MSRP: | $124.62 |
| Your Price: | $65.99 |
| SKU: | 16159836 |
Description: The Bodyblade CxT increases muscular endurance, cardiovascularfitness, balance and coordination during a great 30-minute workout.Bodyblade targets specific muscle groups throughout the body byvarying the positions of the body or direction of the flexingblade, training movement through muscular teams and patterns ratherthan isolated single plane muscles.

Crafted of composite, this versatile fitness tool weighs only1.25 pounds but offers variable resistance for a variety ofexercises. The Bodyblade CxT works well for beginners, seniors andgroup classes. It is compact enough to travel with you, so youdon't have to miss workouts during travel. The package includes anexercise guide and a DVD to help you use the CxT correctly andobtain the appropriate level of training benefit from your workout.


Includes: Bodyblade Power 6/Super 10 DVD, exercise wall chart
Brand: Bodyblade
Model: CxT Kit
Recommended use: Rehab, core workout, strength training
Weight: 1.25 pounds
Variable resistance: 1-8 pounds resistance
Accessories: Workout DVD, poster
Materials: Composite
Great for beginners, seniors and group classes
Convenient for travel and hotel workouts
Dimensions: 40 inches long x 1.75 inches wide

---
Head Ti S6 Tennis Racquet

| | |
| --- | --- |
| Mfr: | Head |
| MSRP: | $124.62 |
| Your Price: | $72.49 |
| SKU: | 1019693 |
Description: Bring your A game to the court with the precision of this Heat TiS6 tennis racquet. Ideal for beginners or intermediate players, thetennis racquet offers a generous sweetspot to help control yourswings and improve your playing ability.

Keep playing strong and focus on the direction of the ballwith the ultra-light swing weight of the Heat tennis racquet, whichhelps control your maneuvers on the court. Show off your strengthand power on any stroke with a super-stiff construction thatdoesn't weigh down your arm when swinging the racquet for a winningshot.


Control balance with a 15.16 inches high ead
Features a 29mm straight beam in the cross section
Swing weight is only 303 kg/sq. cm
Gain a strong grip with Head SofTac
Optimize your sweetspot with a string pattern of 16 x 19
Headsize of the racquet measures 115 square inches
Racquet length 27.75"
Racquet weight is 8.70 ounces strung
Babolat RDC stiffness is 76

---
Conquer Vertical Climber Cardio Fitness Climbing Machine 2.0

| | |
| --- | --- |
| Mfr: | Conquer |
| MSRP: | $124.62 |
| Your Price: | $149.99 |
| SKU: | 18994544 |
Description: Reach for the next level when you train with this vertical climber machine. The simulated movements help you strengthen the muscles that you need for climbing in a low-impact workout.


Simulates natural climber movements for in-home training
Low-impact workout is easy on the knees
High-intensity workout burns calories
Version 2.0 offers a quieter and smoother operation and is more durable
Climber folds for easy storage
Measures 65 inches high x 25 inches wide x 8 inches deep

---
Fitness Reality E5500XL Magnetic Elliptical Trainer with Target Workout Computer Programs

| | |
| --- | --- |
| Mfr: | Paradigm Health and Wellness |
| MSRP: | $124.62 |
| Your Price: | $349.99 |
| SKU: | 18383823 |
Description:
Get real results for real people with this Fitness Reality magnetic elliptical trainer. The elliptical provides fantastic fitness programs and allows you to track your results. The smooth, 18-inch stride provides a comfortable, full range workout without straining the knees or ankles. The smart target control computer and 24 levels of resistance will provide you with any exercise challenge you want. Heart pulse sensors will target your heart rate zone. The E5500 is designed to be much more compact than other elliptical trainers. Use this magnetic elliptical trainer to start on your way to a healthier life today.
Features
Extended user weight capacity of 270 lbs
An 18 inch smooth elliptical stride length provides a comfortable and full range work out without any strain on the knees or ankles
24 levels of smooth Magnetic Tension resistance
21 Computer pre-set Workout Programs
Backlit LCD Computer displays distance, time, RPM, calories burned, speed, pulse, odometer and Watts
3 Computer goal workout settings: distance, time and calories burned
Recovery feature provides heart rate evaluation after workout
A special engineered sleek and slim design provides the most natural stride motion
Dual action handlebars provide a complete upper body workout
Double Transmission operates with a consistent 2 flywheel and 2 belt design system
A Double Transmission system results in increased momentum and a smoother striding motion
Double Transmission utilizes a compact design that reduces the overall size of the elliptical trainer
A strong and durable 3 piece cranking system for high end performance and continuous momentum
Hand Pulse Sensors allow you to monitor your heart rate
Smoother than most single flywheel elliptical machines
The larger stride pedal design prevents any foot slippage when exercising
Built in transportation wheels for easy relocation
Extended leg stabilizers prevent any movement or tipping when exercising
The distance between the two pedals is only 6' so there is no strain on the inner thighs
The lowest position of the pedals are only 6' off the ground providing safe on and off capability
Mobile phone/tablet holder included
Water bottle holder included
AC adapter included
Some assembly is required
Product Weight: 93 lbs
Warranty: 1 Year Limited Warranty
Elliptical Power Source: AC Power Cord
Stride Length Maximum: 16 - 18 inches
Elliptical Resistance: Motorized
Ellipitical Drive System: Rear
Product Features: Grip Pulse Sensor, Water Bottle Holder
Console Display Type: LCD
Portability: Portable
Stride Adjustability: Non-Adjustible Stride
Assembly: Assembly Required
Heart Rate Monitoring: Pulse Grips Only
Weight Capacity: 250 - 300 lbs
Dimensions: 57.5 inches long x 24 inches wide x 66 inches high
Assembly Required

---
Puzzle Exercise Interlocking Black Yoga Mat

| | |
| --- | --- |
| Mfr: | Sivan Health and Fitness |
| MSRP: | $124.62 |
| Your Price: | $21.99 |
| SKU: | 17413958 |
Description: Practice your downward dog on this interlocking black yoga mat. Put together all six (6) tiles and 12 border edge ends to made a 24-square foot mat, or just put together some to make a mat whatever size you need. The border edges give the mat a nice, finished look. The tiles are made out of high density EVA foam for the greatest durability and comfort.

Details:

Total mat size: 24-square feet
Yoga Item Type: Exercise Mats
Package includes: Six (6) tiles and 12 border edge ends
Each tile measures 24 inches long x 24 inches wide x 0.5 inches thick




---
IronMan Gravity 4000 Inversion Table

| | |
| --- | --- |
| Mfr: | PARADIGM HEALTH AND |
| MSRP: | $349.99 |
| Your Price: | $199.99 |
| SKU: | 11443183 |
Description: Stay in shape and relieve muscle soreness with this IronMan Gravity4000 inversion table that provides superior comfort and securityduring your exercising routine. Featuring a sturdy tubular steelframe, this fitness product supports up to 350 pounds. Ascratch-resistant finish keeps this inversion table looking likenew for longer, and an easy-to-fold design helps you store thisitem without occupying too much space.

Features:
Relieve stress, back and muscle soreness
Perfect core and training device to reduce fatigue and stress
Promotes blood circulation to relieve stiff muscles
Built with durable tubular steel frame with scratch-resistant powder-coated finish and foam covering
Supports up to 350 pounds and a user height up to 6 feet 6 inches
Ergonomically molded ankle holders provide comfort and security
Rubber non-skid floor stabilizers prevent movement during inversion
Patented easy-reach 'Palm Activated' adjusting ratchet ankle locking system



Details:
Extra long safety handles
Memory foam backrest
3 adjustments for different starting inversion angles
Folds for storage
Safety vinyl side covers
Dimensions:
Height adjustable up to 6 feet 6 inches
Overall: 49 inches long x 26 inches wide x 65 inches high

---
Exerpeutic 1000 High Capacity Magnetic Recumbent Bike

| | |
| --- | --- |
| Mfr: | Paradigm Health & Wellness |
| MSRP: | $219.99 |
| Your Price: | $181.07 |
| SKU: | 13926166 |
Description:
The Exerpeutic 1000 recumbent bike allows you to enjoy a customized workout with eight levels of resistance adjusted by a magnetic tension-control system. Track your progress with an oversized LCD screen that displays distance, time, speed, calories burned and pulse rate. The large cushioned seat accommodates most body sizes while pedal strips and front and side handles keep you safe as you cycle your way to better health.
Details:
8 level magnetic tensions control

Adjustable height control

For people 5'3' to 6'3' tall

Oversized LCD display

Extended leg stabilizers

Large cushioned seat

Side and front hand grips

Pedal straps

Precision-balanced flywheel

V-belt drive

Steel, plastic, foam

22 inches wide x 54 inches long x 34 inches high

Some Assembly Required


---
Bicycle Safety Flag

| | |
| --- | --- |
| Mfr: | Cycle Force Group |
| MSRP: | $219.99 |
| Your Price: | $13.99 |
| SKU: | 15690021 |
Description: This safety flag stands tall for maximum visibility, ensuring your safety while you ride on your bike. With its long length of 5 feet and highly visible neon yellow flag, this is a must-have for children's or recumbent bicycles.


Brand: M-Wave
Color: Neon Yellow
Model: 120975
Available sizes: Universal Fit
Materials: Plastic
Dimensions: 26 inches long x 8 inches wide x 6 inches high
Weight: 1 pounds
Highly visible neon yellow
Secures to rear axle
5 feet in length

---