Have a New Kid by Friday: How to Change Your Child's Attitude, Behavior & Character in 5 Days (Paperback)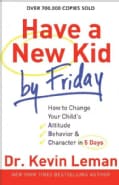 | | |
| --- | --- |
| MSRP: | $ |
| Your Price: | $9.96 |
| SKU: | 12313104 |
Description: The book that took the parenting world by storm is now available in trade paper! Anyone who has dealt with parenting problems knows that it is no easy task to turn bad behavior around. Bestselling author and psychologist Dr. Kevin Leman is here to help. Have a New Kid by Friday shows parents how to reverse negative behavior in their children--fast! With his signature wit and encouragement, Dr. Leman offers them hope and real, practical, doable strategies for regaining control and becoming the parents they always wanted to be. Focusing on changing a child's attitude, behavior, and character, this book contains chapters for each day of the week, as well as a special section with advice on everything from rolling eyes to sibling rivalry to talking back to punching walls--and much, much more. This helpful section of more than 100 specific topics is indexed, allowing parents to flip immediately to any areas of concern for witty, straightforward, and gutsy plans of action.

---
$5 a Meal College Cookbook: Good Cheap Food for When You Need to Eat (Paperback)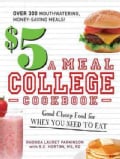 | | |
| --- | --- |
| MSRP: | $ |
| Your Price: | $6.95 |
| SKU: | 12269666 |
Description:
Say goodbye to the dining hall!
Need a break from the monotony of your meal plan? Can't afford to waste money on lukewarm takeout? Well, now you can ditch the dining hall's soggy excuse for the Monday-night special thanks to this appetite-saving book packed with cheap, easy, and delicious recipes.
Offering up more than 300 hassle-free dishes, this cookbook will not only satisfy your hunger but your meager bank account, too! Whether you need a morning-after greasy breakfast, a cram-session snack, or date-night entree, here you'll find ideas for everything you crave, including:
Western Omelet
Asian Lettuce Wraps
Easy Eggplant Parmesan
Simple Pepper Steak
Decadent Apple Crisp
Saving you from overcooked, overpriced, and dull dishes, if you have to buy a book for college, this is required reading.

---
Are You Sh*tting Me?: 1,004 Facts That Will Scare the Sh*t Out of You (Paperback)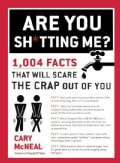 | | |
| --- | --- |
| MSRP: | $ |
| Your Price: | $7.47 |
| SKU: | 16090907 |
Description:
Blue Ice, Meteors, and Beaver Ass, Oh My!

FACT: The use of maggots to clean wounds has proven to be effective for patients who don't respond to traditional treatments.

FACT: The Icelandic dish hakarl is beheaded basking shark that is buried in the ground for six to 12 weeks to putrefy before it is eaten.

FACT: Used during the Dutch Revolt, rat torture involved trapping rodents under a bowl on a prisoner's stomach then heating the bowl's exterior so the animals would eat through the victim's flesh to try to escape.

FACT: The average person picks his nose five times every hour, occasionally eating what he picks.

The world is a scary place, and it gets scarier every day. From the creator of the bestselling1,001 Facts That Will Scare The S#*t Out Of You comes this new collection of 1,004 (count 'em!) truly horrifying and horrifyingly true facts about the world around us.

From ancient medical practices to doomsday scenarios, to disgusting food from around the world and the entire terrifying state of Florida, the facts inAre You Sh*tting Me? are sure to entertain and disturb you at once. Unless of course you are already disturbed, in which case this is the book for you!

---
Last-Minute Travel Secrets: 121 Ingenious Tips to Endure Cramped Planes, Car Trouble, Awful Hotels, and Other Tri... (Paperback)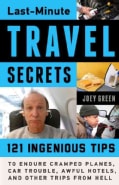 | | |
| --- | --- |
| MSRP: | $ |
| Your Price: | $12.25 |
| SKU: | 17723779 |
Description:
The golden days of complimentary in-flight champagne and cushy sleeping car coaches on the Orient Express are largely behind us. Say hello to $50 leg room upgrade fees and bedbug-infested hotels. Whats a weary, frustrated traveler to do?
Ask Joey Green for advice, thats what! A lifelong world explorer, Green has collected more than a hundred of his best travel hacks to rescue your hard-earned vacation. Some of the tips inLast-Minute Travel Secrets seem goofy at first, but work in a pinch. Readers will discover a wide range of handy and unusual secrets to overcome obstacles and upgrade accommodations using common, easily-found products. Green will show you how to use a bathtub as a washing machine, uncork a wine bottle with a sneaker, and stash you valuables in a variety of clever locations, from neckties to potato chip bags. Stranded on a deserted island? Purify and desalinate ocean water with a T-shirt. Tired of scraping splattered bugs from your cars hood and front grill? Protect them with cooking spray. Noisy baby on the airplane? Insert tampon ear plugs and ignore the staresenveloped in silence, you can enjoy reading this books numerous entertaining sidebars and fascinating pieces of travel trivia, comforted in knowing that you will never see, or hear, those fellow passengers ever again.

---
Secrets of Walt Disney World: Weird and Wonderful Facts About the Most Magical Place on Earth (Hardcover)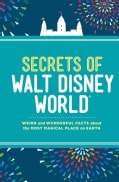 | | |
| --- | --- |
| MSRP: | $ |
| Your Price: | $6.51 |
| SKU: | 15005169 |
Description: A guide to Walt Disney World in Florida shares hidden facts about how the popular destination continues to inspire and entertain people every day, providing coverage of Epcot, the Magic Kingdom, and Hollywood Studios.

---
The 500 Hidden Secrets of Barcelona (Paperback)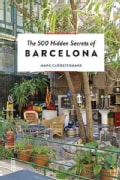 | | |
| --- | --- |
| MSRP: | $ |
| Your Price: | $17.25 |
| SKU: | 17923064 |
Description: Description not available.

---
Drink Your Way to Gut Health: 140 Delicious Probiotic Smoothies & Other Drinks That Cleanse & Heal (Paperback)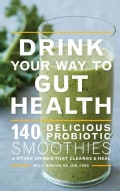 | | |
| --- | --- |
| MSRP: | $ |
| Your Price: | $9.71 |
| SKU: | 16430445 |
Description:
Easy, healthy drinks and smoothies made with kombucha, kefir, yogurt, almond milk, and more

These days, it seems everyone is always talking about juicing, cleanses, and smoothies. InDrink Your Way to Gut Health, Molly Morgan, a Certified Specialist in Sports Dietetics, brings credentials and extensive knowledge to the topic with 140 healing drink recipes based on kefir, yogurt, kombucha, almond milk, and ginger beer. The beverages, organized by chapters like Energizing, Nutrient-Rich, and Detoxifying, not only work against a variety of ailments like type 2 diabetes, allergies, and obesity, but are delicious too. Just look at the Blueberry Cinnamon Crush and the Macaroon Smoothie! Other bonus materials included in the book are nutritional data, health tips, resource lists, and shopping guides, making it an indispensable resource for those looking to improve their gut health.

---
Paleo in 28: 4 Weeks, 5 Ingredients, 130 Recipes (Paperback)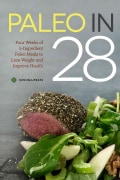 | | |
| --- | --- |
| MSRP: | $ |
| Your Price: | $9.81 |
| SKU: | 16683531 |
Description:
A Super Simple Guide to Going Paleo for Your Not-So-Simple Life
Kenzie Swanhart knows firsthand just how hard it can be to introduce a Paleo diet into your hectic routine. In Paleo in 28, she teaches you that it takes only five ingredients, plus a few basic pantry staples, to create mouthwatering Paleo recipes for today and everyday. Making the transition to Paleo has never been easier with this effortless guide, which boasts:
A flexible 28-day meal plan so that you never have to wonder what to eat 130 delicious recipes, from Good Morning Mug Biscuits and Nacho Kale Chips to Fall-Apart Short Ribs and Almond Butter Bars Streamlined shopping lists to save time and money A customizable one-week Paleo menu to help you strategize beyond your first 28 days Nutritional information for every recipe
Enjoy the classic flavors of all your favorite foods with gluten-free Paleo recipes that will jumpstart your healthy lifestyle and keep your taste buds happy.

---
Tighten Your Tummy in 2 Weeks: Lose Up to 14 Inches & 14 Pounds of Fat in 14 Days! (Hardcover)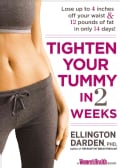 | | |
| --- | --- |
| MSRP: | $ |
| Your Price: | $16.28 |
| SKU: | 16571279 |
Description: "Tighten Your Tummy in 2 Weeks is a revolutionary new program that triggers hormones to burn more fat and melt pounds and inches primarily from the belly.A woman's tummy has now replaced her thighs as the most-troublesome body part. Seventy-six percent of women surveyed in 2014 admitted that they were unhappy with their midsection. And a large tummy is a warning sign of significant potential health issues. QUESTION: How would you like to lose 14 inches from your waist and 14 pounds of body fat in only 14 days?The proof is in the pictures: 41 women at Gainesville Health & Fitness in Florida tested the Tighten Your Tummy in 2 Weeks program under the direction of fitness expert Ellington Darden, PhD, who documented success stories with remarkable before-and-after photographs.Readers can expect results similar to Dr. Darden's test panel. For example, in just 2 weeks:Roxanne Dybevick, 54, lost 15.08 pounds Angela Choate, 68, lost 14.8 pounds Katie Fellows Smith, 60, lost 14.51 pounds Denise Rodriguez, 34, lost 14.49 pounds Brianna Kramer, 23, lost 14.26 poundsWhat causes such rapid loss of midsection flab? The answer is Dr. Darden's remarkable 5-step formula: 1.A special at-home resistance exercise technique called "15-15-15, plus 8 to 12" triggers fat cellsto burn and release fat, effectively "spot-reducing" the belly. 2.A carbohydrate-rich eating plan of five or six small meals a day. Yes, "carbs are okay." A bagel for breakfast is on the daily meal plan. 3.Extra sleep at night and a nap during the day to turbo-charge the shrinking of pounds and inches. 4.A tummy-tightening trick called the inner-abs vacuum that's performed before every meal. 5.Sipping ice-cold water all day long, which synergizes the loss of fat and the strengthening of muscle.What Women Are Saying About the Tighten Your Tummy Program:"I've rediscovered my hour-glass figure.""My jeans fit again: they feel like an old friend.""The Power Start Diet made me feel powerful. and I like that feeling.""I love the person I now see in the mirror.""--

---
The New Small House (Paperback)

| | |
| --- | --- |
| MSRP: | $ |
| Your Price: | $16.08 |
| SKU: | 16973943 |
Description:
On the heels of the recession, theres been a resurgence of interest in small houses (1500 square feet and less) and even smaller retreats (800 square feet and less). Folks appreciate that living smaller is easier on their pocketbook, their time, and the environment. Plus, small houses and retreats are fun. Shelter magazines and newspapers (like theNew York Times) are featuring these smaller wonders more and more frequently, and architects are displaying more of them on their websites. Now is the time to re-present fundamental small-house design strategies--complete with whole-house case studies--for homeowners eager to simplify smartly.
The opening chapter presents ten clearly defined strategies for creating a great small house (including borrowed view and daylight, multipurpose spaces, pockets for privacy, and using quality materials where it counts), setting the stage for 25 small houses profiled in the second part of the book. The houses are organized by the nature of their location (beach, rural, village, in-town/city) and include new construction and renovations/additions.

---
Keto in 28: The Ultimate Low-Carb, High-Fat Weight-Loss Solution (Paperback)

| | |
| --- | --- |
| MSRP: | $ |
| Your Price: | $13.10 |
| SKU: | 17154797 |
Description:
Tired of struggling with weight loss? Author Michelle Hogan knows how you feel. Following her firsthand success with the keto diet, she shares her knowledge in Keto in 28. This comprehensive, easy-to-follow guide shows you how to make lasting changeswith big resultsover the course of 28 days.
Learn how to transition, and commit, to a keto lifestyle, with:
A practical 28-day meal plan that cuts carbs, curbs sugar cravings, and encourages creative ways to indulge in flavorful foods
In-depth nutrition information and detailed recipes that highlight macronutrient ratios
A customizable keto menu plus tips on stocking your kitchen with go-to staples
Transform what you eat, how you eat, and the way you think about food by enjoying the benefits of a ketogenic diet.


---
Strong Mothers, Strong Sons: Lessons Mothers Need to Raise Extraordinary Men (Hardcover)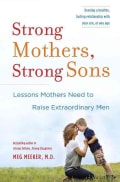 | | |
| --- | --- |
| MSRP: | $ |
| Your Price: | $18.01 |
| SKU: | 15557714 |
Description: Meg Meeker, M.D., acclaimed author of Strong Fathers, Strong Daughters,now turns to an equally powerful relationship in the family: the one between mother and son.

From the moment a mother holds her newborn son, his eyes tell her that she is his world. But often, as he grows up, the boy who needs her simultaneously pushes her away. Calling upon thirty years of experience as a pediatrician, Meg Meeker, M.D., a highly sought after national speaker, assistant professor of clinical medicine, and mother of four, shares the secrets that every mother needs to know in order to strengthenor rebuildher relationship with her son.

Boys today face unique challenges and pressures, and the burden on mothers to guide their boys through them can feel overwhelming. This empowering book offers a road map to help mothers find the strength and confidence to raise extraordinary sons by providing encouragement, education, and practical advice about

the need for mothers to exercise courage and be bolder and more confident about advising and directing their boys
the crucial role mothers play in expressing love to sons in healthy ways so they learn to respect and appreciate women as they grow up
the importance of teaching sons about the values of hard work, community service, and a well-developed inner life
the natural traps mothers of boys often fall intoand how to avoid them
the need for a mother to heal her own wounds with the men in her life so she can raise her son without baggage and limitations
the best ways to survive the moments when the going gets tough and a moms natural ways of communicatingtalking, analyzing, exploringonly fuel the fire

When a mother holds her baby boy for the first time, she also instinctively knows something else: If she does her job right and raises her son with self-esteem, support, and wisdom, he will become the man she knows he was meant to be.

Praise for Strong Mothers, Strong Sons

Solid, practical advice for women on how to properly nurture their sons.Kirkus Reviews

Praise for Meg Meeker, M.D.

Strong Fathers, Strong Daughters

Dr. Meekers conclusions are timely, relevant, and often deeply moving. No one interested in what girls experience growing up in our culture todayand the impact that parents, especially fathers, have on the experiencecan afford to miss reading this book.Armand M. Nicholi, Jr., M.D., professor of psychiatry, Harvard Medical School

Reassuring and challenging . . . a helpful road map for concerned fathers [that] tackles difficult issues.National Review

Boys Should Be Boys

If you want to raise a boy youll be proud of, read Boys Should Be Boys.Dave Ramsey, author ofThe Total Money Makeover

Filled with inspirational vignettes, Boys Should Be Boys empowers parents to stay involved and protect their sons innocence. Its a wonderfully written and eye-opening booka must-read.Neil Bernstein, Ph.D., author ofThere When He Needs You

The 10 Habits of Happy Mothers
&l

---
7 Lbs in 7 Days: Juice Master Diet (Paperback)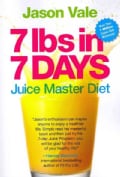 | | |
| --- | --- |
| MSRP: | $ |
| Your Price: | $10.98 |
| SKU: | 14777559 |
Description:
The one-week super juice diet with fast, body-transforming results from the UK's leading health coach and seminar leader Jason Vale -- aka The Juice Master. The man who helped Jordan get her slimmed-down post-baby body back has designed a highly motivational and hard-hitting programme for effective speedy weight loss. The JUICE MASTER DIET can help you get in shape super-fast to give you a beach-perfect body or help you look sensational in that little black dress.
With his simple diet and exercise programme and inspirational message, you will not only lose weight, but also have higher energy levels, clearer skin and be set free from the dieting trap forever.
Not only will Jason Vale's carefully designed juicing plan help you diet more effectively than ever before, it will also power-pack your body with nutrients and enzymes for the ultimate body boost and help you keep weight off permanently.
Reshape your body in just one week by following Jason Vale's effective juicing programme, and feel invigorated and energised while you do it!

---
50 Freezer Meals: Easy Dinners for the Busy Family (Paperback)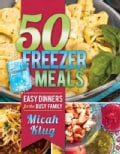 | | |
| --- | --- |
| MSRP: | $ |
| Your Price: | $11.40 |
| SKU: | 17713440 |
Description: Description not available.

---
How to Turn $100 into $1,000,000: Earn! Save! Invest! (Paperback)
| | |
| --- | --- |
| MSRP: | $ |
| Your Price: | $6.88 |
| SKU: | 17437635 |
Description:
Who doesn't want to be a millionaire?

Written for every kid and perfect for every parent who wants to raise a kid whos smart, confident, and thrifty about money, How to Turn $100 into $1,000,000 is a practical, entertaining, and inspiring guidebook to earning, spending, and saving money.

The journey starts by teaching readers how to earn their first hundred dollars. The rest of the book sets them on course to a million bucks. From thinking like a millionaire: millionaires are people who save money, not people who spend it. To learning the ways to get money: ask for an allowance, get a job, start a business. To the potential pitfalls every millionaire encounters on the way: spending sprees, Ponzi schemes, and spending more than you make. Plus chapters on budgeting, saving, and investing.

A lively design and illustrations throughout including an infographic on Charting a Course for the Island of Financial Freedom (with short-, medium-, and long-term goals); how to "Dress for Success" whatever job you're seeking; sample budgets and resumes; and fun charts like Billionaires and Their First Jobs (where you learn that Warren Buffett delivered newspapers at age 13)

Written in a concise but playful tone, How to Turn $100 into $1,000,000 is an accessible, exciting, and essential book for any modern, money-savvy kid.

---
One-Board Woodworking Projects: Woodworking from the Scrap Pile (Paperback)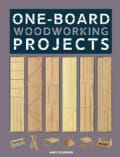 | | |
| --- | --- |
| MSRP: | $ |
| Your Price: | $12.90 |
| SKU: | 14146195 |
Description:
Scraps to some...treasures to those who can see the potential! "One-Board Woodworking Projects "is a clearly illustrated, practical guide to building fabulously functional household projects from a single plank of wood. Accomplished woodworker and author Andy Standing demonstrates 20 varied projects for the home, office, or garden--including stylish bookends, a personalized laptop tray, a beautiful toy rocking chair, an elegant wine rack, a much-needed knife block, and even functional closet shelving that costs people hundreds of dollars. And while teaching woodworking enthusiasts the best techniques to put their routers, biscuit jointers, and other tools to good use, "One-Board Woodworking Projects "also covers the latest information on health and safety. So, go ahead--grab a board of wood and "One-Board Woodworking Projec"ts, and see how easy it is to create something extraordinarily beautiful with your own hands.

---
Slow Cooker Dump Dinners: 5-Ingredient Recipes for Meals That (Practically) Cook Themselves (Paperback)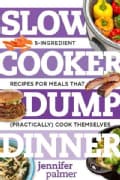 | | |
| --- | --- |
| MSRP: | $ |
| Your Price: | $12.44 |
| SKU: | 17161051 |
Description: Getting a nutritious dinner on the table is one of the top everyday challenges for most familiesbusy cooks are always eager for healthy, quick, and delicious options that their families will eat. Best-Ever Dump Dinners offers 70 recipes for hot, homemade meals that can be made by dumping a few ingredients into a slow-cooker. And the best part? Each dump dinner is made with just 5 ingredients or less! Talk about quick and easy! Plus, recipes will cover everything from classic American dishes to spicy Mexican options and hearty Irish stews, ensuring a meal fit for every taste.

---
Affordable Bathroom Upgrades: Tramsform Your Bathroom on a Small Budget (Paperback)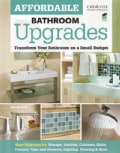 | | |
| --- | --- |
| MSRP: | $ |
| Your Price: | $13.83 |
| SKU: | 14128495 |
Description:
A budget-friendly alternative to undertaking a full-scale bathroom remodeling to is break up the project into small segments. By doing a number of small improvements homeowners can upgrade their bathrooms as time and budget allow. Affordable Bathroom Upgrades provides design ideas and easy-to-accomplish how-to projects that illustrate how small changes lead to big improvements. Covering a number of projects from replacing an old faucet to installing a trendy vessel sink, Affordable Bathroom Upgrades gives homeowners the information and the instruction they need to achieve the bathroom of their dreams--even on a limited budget.

---
You Had One Job! (Paperback)

| | |
| --- | --- |
| MSRP: | $ |
| Your Price: | $10.04 |
| SKU: | 18037852 |
Description: You Had One Job! is a collection of hilarious pictures features job-related disasters and general ineptitudes.

If someone hangs a stop sign upside down or paints crooked lines on a highway, count on someone else to snap a photo and post it online. You Had One Job! is a collection of hilarious pictures features job-related disasters and general ineptitudes.

All of these new, never-before-seen images will be accompanied by witty captions.

---
Sugar Detox for Beginners: Your Guide to Starting a 21-Day Sugar Detox (Paperback)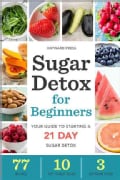 | | |
| --- | --- |
| MSRP: | $ |
| Your Price: | $9.14 |
| SKU: | 15936110 |
Description: Sugar is an addictive substance, just like caffeine, nicotine, or alcohol. Eating too much sugar can have serious, long-term consequences for your health and your appearance. The Sugar Detox for Beginners will give you the tools you need to seize control of your sugar intake. A sugar detox diet is the most effective way to remove sugar from your system and break the dangerous cycle of unhealthy sugar cravings. With The Sugar Detox Diet, you will get over 75 delicious sugar detox recipes to help you feel more energetic and clear-headed than ever before. Sugar Detox for Beginners will help you start an effective sugar detox today, with: 77 delicious and nutritious recipes for an easy sugar detox, including Almond Pancakes, Lemony Hummus, Tuna Salad, and Salmon Teriyaki A complete 21-day sugar detox plan when you want to gradually remove sugar from your diet 3-day sugar detox plan for when you want to get rid of sugar quickly The science behind sugar addiction 10 tips to beat sugar cravings Sugar Detox for Beginners will help you reduce your sugar intake without depriving you of the delicious, feel-good foods that you love."

---
Paleo for Beginners: Essentials to get started (Paperback)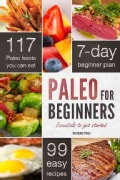 | | |
| --- | --- |
| MSRP: | $ |
| Your Price: | $7.98 |
| SKU: | 14938176 |
Description: The Paleo diet is not just another fad diet; it is the diet humans were designed to eat. Also known as the Primal diet, the Caveman diet, and the Stone Age diet, the Paleo diet focuses on low-carb, high-protein meals, and removes all processed foods. Paleo for Beginners will show you how to adopt a paleo lifestyle in order to feel healthy, lose weight, and increase your energy level. With Paleo for Beginners, start enjoying the best health of your life today--all while losing weight and decreasing your odds of diabetes, hypertension, heart disease, cancer, osteoporosis, and many other modern health maladies. Paleo for Beginners is a comprehensive yet concise guide to embracing the Paleo lifestyle, walking readers through a successful Paleo diet in a straightforward, easy-to-read format. * Successfully make the transition to a Paleo lifestyle with a 7-day, step-by-step plan for beginners * Set yourself up for success with the Paleo shopping guide and a list of 117 Paleo-recommended foods (and an extensive list of what food items you should avoid). * Enjoy Paleo-friendly versions of 99 mouthwatering recipes for every meal. Recipes include Eggs Benedict Paleo Style, High-Protein Grain-Free Burgers, Chicken Avocado Wraps, and Paleo Waffles. Starting a new diet can be difficult, but with Paleo for Beginners learning how to do so shouldn't be.

---
Year-Round Indoor Salad Gardening: How to Grow Nutrient-Dense, Soil-Sprouted Greens in Less Than 10 Days (Paperback)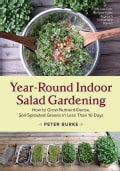 | | |
| --- | --- |
| MSRP: | $ |
| Your Price: | $18.59 |
| SKU: | 17223668 |
Description:
The Low-Tech, No-Grow-Lights Approach to Abundant Harvest
Year-Round Indoor Salad Gardening offers good news: with nothing more than a cupboard and a windowsill, you can grow all the fresh salad greens you need for the winter months (or throughout the entire year) with no lights, no pumps, and no greenhouse.
Longtime gardener Peter Burke was tired of the growing season ending with the first frost, but due to his busy work schedule and family life, didnt have the time or interest in high-input grow lights or greenhouses. Most techniques for growing what are commonly referred to as microgreens left him feeling overwhelmed and uninterested. There had to be a simpler way to grow greens for his family indoors. After some research and diligent experimenting, Burke discovered he was rightthere was a way! And it was even easier than he ever could have hoped, and the greens more nutrient packed. He didnt even need a south-facing window, and he already had most of the needed supplies just sitting in his pantry. The result: healthy, homegrown salad greens at a fraction of the cost of buying them at the market. The secret: start them in the dark.
Growing Soil SproutsBurkes own descriptive term for sprouted seeds grown in soil as opposed to in jarsemploys a method that encourages a long stem without expansive roots, and provides delicious salad greens in just seven to ten days, way earlier than any other method, with much less work. Indeed, of all the ways to grow immature greens, this is the easiest and most productive technique. Forget about grow lights and heat lamps! This book is a revolutionary and inviting guide for both first-time and experienced gardeners in rural or urban environments. All you need is a windowsill or two. In fact, Burke has grown up to six pounds of greens per day using just the windowsills in his kitchen!Year-Round Indoor Salad Gardening offers detailed step-by-step instructions to mastering this method (hint: its impossible not to succeed, its so easy!), tools and accessories to have on hand, seeds and greens varieties, soil and compost, trays and planters, shelving, harvest and storage, recipes, scaling up to serve local markets, and much more.

---
Scared Sh*tless: 1,003 Facts That Will Scare the Sh*t Out of You (Paperback)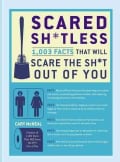 | | |
| --- | --- |
| MSRP: | $ |
| Your Price: | $11.70 |
| SKU: | 14091945 |
Description: Youll laugh, youll cry, youll s#*t yourself!

Back by popular demand, the mind-blowing follow-up to the bestselling 1,001 Facts That Will Scare the S#*t Out of You. An all-new collection of entertaining and horrifying truths about us, our world, and why were totally screwed. With more disturbing facts and fun new topics, including weird celebrities, boobs, the internet, clowns, serial killers, sexual fetishes, bacon, Elvis, things that will eat you, and more. From stupid dead people to halitosis caused by constipation to a singer whose music can get you killed in some Jamaican neighborhoods, its all hereeverything you need to know about the scary s#*t that surrounds all of us.

FACT: Men are four times as likely as women to be struck by lightning.
FACT: McDonalds McRib sandwich contains some of the same ingredients used to manufacture gym mats and running shoes.
FACT: Mobius syndrome is a rare neurological disorder that renders victims unable to move their faces.
FACT: You can get an STD from a bikini wax.




---
Plan the Perfect Wedding on a Small Budget: Featuring Real Couples' Weddings on $2,000-$10,000 Budgets (Paperback)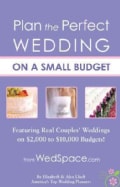 | | |
| --- | --- |
| MSRP: | $ |
| Your Price: | $14.73 |
| SKU: | 13190694 |
Description:
For the millions of engaged couples who are trying to plan their weddings on smaller budgets, comes the newest wedding planning book from Americas top wedding experts. The tips, inspiration, ideas and planning advice in this book will prove that couples can have a beautiful, personal, memorable wedding for $10,000 or less less than half of the national average.

No matter the size of their wedding budgets, readers will be inspired by these lovely real weddings, all with budgets of $10,000 and under.

---
Wood Pallet Projects: Cool and Easy-to-Make Projects for the Home and Garden (Paperback)

| | |
| --- | --- |
| MSRP: | $ |
| Your Price: | $12.45 |
| SKU: | 14331870 |
Description: "Lumber prices are soaring, and deforestation is a rising concern. Yet millions of pounds of perfectly usable wood are dumped in landfills every year. Wood Pallet Projects shows how anyone can upcycle salvaged pallet wood to create truly one-of-a-kind projects. Maverick craftsman Chris Gleason combines sound woodworking techniques with a hip designer's sensibility to unleash the limitless possibilities of the common skid. Inside you'll find 15 of his inspired projects for rescuing and repurposing pallets. Some of his pieces celebrate the rough, edgy character of the material, while others are crafted as fine furniture. He shows how to construct both indoor and outdoor furniture in a variety of styles, along with other useful items such as a birdhouse, a toolbox, and even a ukulele. There's plenty of nitty gritty here on working with pallets, including where to find them, how to process them into usable lumber, fasteners, sanding, and the best finishes (if any) to use. The author provides important advice on how to make sure that your pallets are safe, and not sprayed with harmful chemicals. A colorful gallery of finished work provides further inspiration for green crafting"--

---