Free Joke of the Day
Free Cartoon of the Day
Free Riddle of the Day
Tongue Twister of the Day
Today in History
We hope you enjoy these daily Jokes and Riddles and will come back often to enjoy them. Also find out what happened on this day in history.
Tell your friends!
Joke of the Day:
No husband has ever been shot while doing the dishes.
Wise Saying of the Day:
Please all, and you will please none.
Riddle of the Day:
What does man love more than life Fear more than death or mortal strife What the poor have, the rich require, and what contented men desire, What the miser spends and the spendthrift saves And all men carry to their graves?
Tongue Twister of the Day:
As I was in Arkansas I saw a saw that could out saw any saw I ever saw saw. If you happen to be in Arkansas and see a saw that can out saw the saw I saw saw I'd like to see the saw you saw saw.
Cartoon of the Day:
(Used by permission)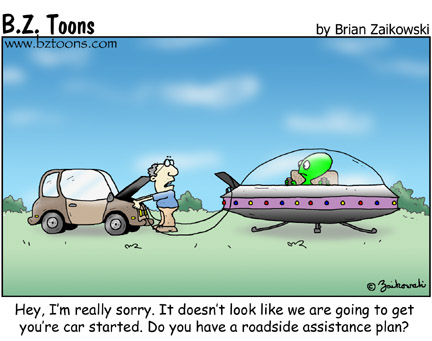 Andertoons Cartoon of the Day:
(Used by permission)
Pun of the Day:
The one who invented the door knocker got a No-bell prize.
Random Riddle of the day:
Spelling Bee:
Spelling Bee

Disclaimer: As far as we are aware, all jokes/cartoons are either in the public domain or appear here with the permission of and proper attribution to their copyright owners. If you feel that any content here infringes on your copyrights,
notify us
with the details and we will remove it.